DEAR MANUFACTURERS, CRAFTSMEN, LOVERS OF BEAUTIFUL THINGS:
it's time for the next round!
After our second The Heritage Post Trade Show received very positive feedback – from exhibitors and visitors – we are planning the next show for 02 & 03 December 2023 in the same location at Areal Böhler.
The Heritage Post Trade Show showcases products that are associated with a Story, a passion or a craft. Small manufactures, sustainable brand manufacturers, artisans, Retailers, artists et cetera.
Do you make authentic clothes, good shoes, delicious drinks, fine suits, caring cosmetics, precise watches, unique pieces of jewellery, cool bicycles, funny toys, sharp knives, ornamental decoration, extraordinary writing instruments, equipment for our four-legged friends, beguiling perfumes or do you have a shop for such beautiful things? Then be there.
You don't have to be bearded and tattooed. Nor do you have to be "Heritage." You just have to do what you do well.
Electric cars are as much a part of our world as rattling motorcycles. Sneakers from small manufacturers are as much a part of our world as a welted shoe. Filtered water as well as exciting soda, unusual beer and delicious spirits. The high-tech Tech jacket as well as garments made of cotton and linen. The list could be continued indefinitely.
We don't think in terms of pigeonholes, but in terms of quality levels.
Many exhibitors have been with us since the first The Heritage Post Trade Show and want to continue to be loyal to our traveling department store.
Become part of this great community.
The fair is primarily aimed at end users and consumers, but we also invite many retailers as visitors, so you can even do B2B business.
Use the event also to make contacts and to extend your marketing campaigns.
TAKE PART
in the 3rd The Heritage Post Trade Show!
Write to us at: messe@theheritagepost.com
We would be happy to provide you with all the details.
The advertising agency e.s.n will be happy to support you with your marketing measures in the print and online sectors: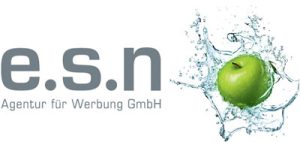 Are you looking for accommodation during the fair?
The following hotels are only 2 underground stops away from the fair:
Hotel LINDNER Rhein Residence im Rheinhof
Phone: +49 (0) 2132 6857 395
E-mail: andrea.bohne@lindner.de
As an exhibitor you will receive a discounted trade fair price.
me and all hotel düsseldorf-oberkassel
Phone: +49 (0) 211 54259110
E-mail: booking.duesseldorf@meandallhotels.com